For Day 9 of our 10 Posts in 10 Days, I decided to feature 10 Canadians to watch over the next year! In a country that hosts more than 35,000,000 citizens, there are bound to be thousands upon thousands of people doing worthwhile things, so selecting a mere ten people to recognize in this list was incredibly difficult! If you think of anyone that should be added to this list, tell us a little bit about them in the comments below! In no particular order, here is a list of 10 Canadians to Watch in 2015.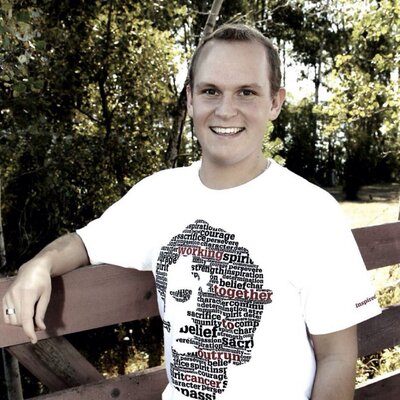 1. Luke Strimbold
At 24, Strimbold has already been the mayor of a small community in northern BC for more than 3 years, making him the youngest mayor in BC and the second youngest mayor in Canada. Since an explosion occurred at the local sawmill in 2012, Strimbold has assisted in secured funding for a $2-million project to revitalize the downtown area, $3-million  to expand a "multi-use facility", and $5-million to create a new hospital and community health centre.
2. Dr. Annalee Coakley
This medical director of the Mosiac Refugee Health Clinic in Calgary has become a federally-recognized name in the battle for refugee health services, particularly after the federal cuts of 2012. As you may know, Ottawa was forced to restore this health coverage in 2014. Keep an eye on Coakley, however, as the Conversatives may appeal to the Supreme Court this year. Additionally, Coakley and 11 other physicians created a fund to cover medication costs for the clinic's patients, as many do not receive full funding.
3. Joe Cressy
This 30-year old was elected as a Toronto councillor in October 2014. He's worked in Ghana dealing with HIV/AIDS issues in the LGBTQ community, as well as at the Stephen Lewis Foundation in Toronto. Now, he's looking to work on affordable housing and pursue other anti-poverty initiatives. Torontonians, keep an eye out in 2015 in Cressy's ward, which goes from the waterfront to the Annex.
4. Michael Champagne
As the Founder and Organizer of Aboriginal Youth Opportunities, this 27-year old is making waves across Winnipeg's North End in a big way. Here's a few recent notable mentions he has received in 2014: -The Alumni Achievement award by the Youth Parliament of Manitoba -Top 10 Tweeps to follow in 2015 (Awarded by CBC Manitoba) -3 People Under 30 to Watch in Winnipeg (Awarded by MetroNews) -Manitoba's Top 100 Difference Makers of 2014 (CS3 Partners) He has also recently become the President of the North End Community Renewal Corporation, and is joining the Board of Directors at Thunderbird House, an Aboriginal Centre. Watch for his motivational speaking tour in 2015 that will see him in BC, Manitoba, Ontario and Quebec.
5. Sheldon Kennedy
In the fall of 2014, Sheldon received two prestigious awards -- The National Humanitarian of the Year (By the David Foster Foundation) & The Order of Canada. In 2013, this former NHL player founded the Sheldon Kennedy Child Advocacy Centre. As a victim of sexual abuse, he has become a renowned spokesman on the issues of violence and abuse prevention. Watch for his documentary to come out in 2015.
6. Megan Leslie
Leslie is a Halifax MP, as well as the Environmental Critic for the NDP Party. Since winning this seat in 2008, she has won a slew of awards, including: -"Best Rookie" by Maclean's Parliamentarians of the Year Awards -"Five best Canadian Members of Parliament" by the Mark News -Favourite "Up and Comer" on Parliament Hill Her name frequently emerges in the media surrounding Harper's frequent environmental plunders. The National Post stated that she could be a contender in running for NDP leadership in the future.
7. Tariq Fancy
As the youngest partner at a Wall Street Investment firm, Tariq abandoned this comfortable life in 2013 to found the Rumie Initiative. This project distributes tablets that are loaded with textbooks and tools to areas that struggle with access to education. The tablets can be used with little to no internet access and have a long-life battery that costs less than $1/year to charge. In 2015, he plans to hand out 30,000 tablets, largely in Afghanistan, Pakistan and Kenya.
8. Trevor Loke
As Vancouver's youngest elected official, Loke has tackled a wide range of issues. In 2010, after organizing rallies against gang-related attacks, he was asked to run in the provincial election by the Green Party. He instead chose to work under an independent MLA. However, in 2011, he was asked to run again, and decided to do so. Loke is the Chair of the park board, which has an annual budget of $110 million. In addition to these political ventures, he also created a crowd-funding platform for non-profits and works full-time for a US tech start-up.
9. Wab Kinew
This unique name may ring a bell: After the Ghomeshi scandal, Wab Kinew became the guest host of the CBC Radio Interview Program, Q. He's been a host for CBC Winnipeg, a correspondent for Al Jazeera America and is a well-known speaker across Canada. I believe that 2015 is the year that this 33-year old fully breaks out across Canada.
10. Amy Dopson
In 2009, Amy Dopson created PAC10 Tutoring, a service that seeks to support a student's school experience in Prince Rupert. This initiative has grown from 30 to 94 students at a time, and now holds a waiting list as well. She has donated over $27,000 to local groups, and was recently awarded the Young Aboriginal Entrepreneur of the Year by the BC Aboriginal Business Awards.
Read More